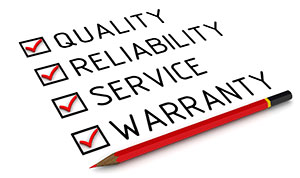 OEM is welcome in Real Green Lighting Factory, we are not only have many years' experience of OEM, ODM also is our advantage. With our own R&D department, we have launched new series of LED lighting every year, including LED decoration light, LED rope light since 2006 till 2015, AL series of LED indoor lighting, LED down light. Now we total have 9 series of LED lighting. Qualified with UL, CUL approved. New structure LED liner light has obtained a license of invention patent in China.
With our strict private policy, no matter OEM or ODM, our customer have 100% privacy protection. We would like to cooperation with you to develop your brand and market.

Our factory promise to provide support as following:
1. Analyzing the marketing and advantage of the LED lighting to find out the potential LED lighting product for customers' market.
2. Offering the development solution according to customers' requirement.
3. Producing the LED lighting product with customers' LOGO.
4. Signing the privacy protection treaty.
5. Providing quality testing, qualification, shipment and after-service.

Our factory located in Jiangmen, Guangdong, half and hour driving to Zhongshan, guzhen. We have our own SMT workshop, automatic production line and QC department. No matter SMD mounting, PVC coating, plug lamp and aging test, every produce process under strictly control.
Manufacture ability for large order, sufficient stock for trial order.
Since 2006, Real Green lighting factory have serviced thousands of customers, stable quality and good reputation let us more and more popular in LED lighting marketing. Win-win is our aim. Long-term cooperation business relation is our goal.
Contact or call us for more cooperation.

The lighting industry has witnessed a significant shift towards LED technology, which has prompted greater cooperation between lighting companies, LED manufacturers, and lamp factories. As a result, lighting cooperation has become a critical component of the industry, with companies increasingly working together to develop innovative and sustainable lighting solutions. This cooperation takes many forms, including joint ventures, partnerships, strategic alliances, and mergers. By pooling their resources, expertise, and technology, lighting companies, LED manufacturers, and lamp factories can stay ahead of the curve and create lighting solutions that meet the ever-changing needs of customers. This article will explore the various types of lighting cooperation and examine how they are transforming the lighting industry.
Explore our site to learn more about lighting cooperation, LED cooperation, lighting company cooperation, lighting manufacturers cooperation, and lamp factory cooperation, and discover the many ways in which collaboration is driving innovation and progress in the lighting industry.